"The Gift of Moments: Becoming The Master Of Your Hours and Days!" by Douglas A. Cox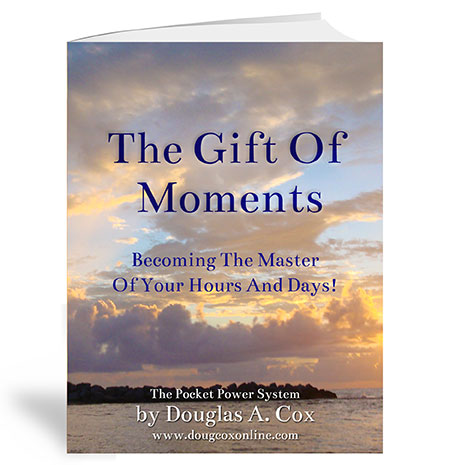 eBook: $1.99 [Download PDF]
Good health is not just the absence of disease, it is the presence of joy in our lives. Being in command of our moments gives us the option to choose our moods, our attitudes and our view of the world around us. This little pocket power book is the absolute guide to the control panel of your life and times.
~
TIP: To add your eBook to your iBooks Library, Kindle Reader, Google Drive and more:
1. Open the purchase confirmation email on your tablet or mobile device.
2. Click the encrypted download link. On an iPhone or iPad, use the default mail program. You will need an app that can "unzip" files. Tap the screen to brings up a choice of "Open In…" (choice of readers) or "Open in iBooks"
4. Click HERE to download a Free Kindle Reader App for your computer or mobile devices.